Welcome to the Department of Forest Ecosystems and Society at Oregon State University! Our department brings together students, staff and faculty with interest and expertise in forest biology and social science to tackle some of the most pressing environmental challenges facing us today. Our faculty are world leaders in a wide variety of disciplines, including restoration ecology, forest social science, genetics and tree improvement, tree physiology, climate change and carbon dynamics, natural resource economics and policy, wilderness and recreation resource management, silviculture, wildlife biology, and nature-based tourism. Our faculty engage students in community-based learning experiences, research experience in our labs, internships with agencies and industries, and field trips to a variety of forest sites from cities to wilderness.
We collaborate with many agencies, including:
We strive to ensure that the forests upon which people depend for water, recreation, wood fiber, habitat, and a healthy quality of life are available for future generations. If you share that goal then we hope you will visit us and join our students, staff and faculty in acquiring the knowledge needed to meet that sustainability goal. Please contact me if you would like additional information about our programs. I look forward to hearing from you! 
Kevin Bladon
Department Head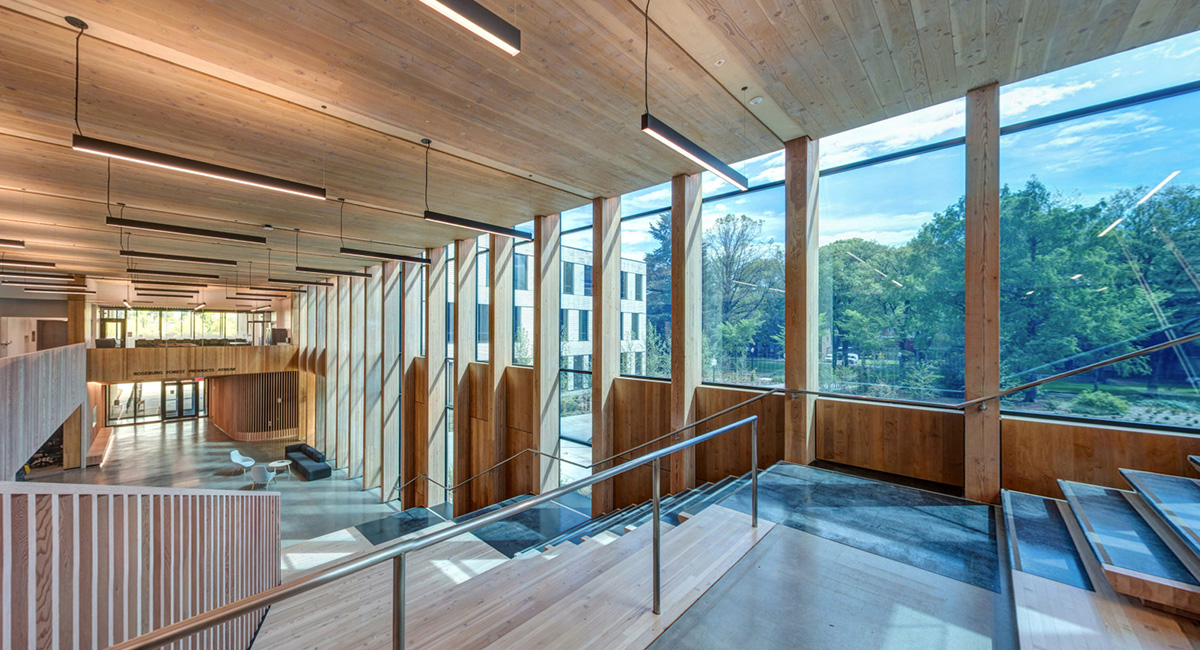 The new Oregon Forest Science Complex features 20 classrooms, computer rooms and laboratories, along with 15,000 square-feet of structural testing space.
View All Facilities
The Oregon State College of Forestry owns 15,000 acres of research forests across the state where students learn, study and work. Timber sales from the forests are used to support the College and its mission. Cutting-edge research on trees, streams and other ecosystems is also conducted throughout the eight individual forests.